Skin Tightening Treatments
Rejuvé Brings You the Latest Breakthroughs in Skin Tightening Treatments
Rejuvé offers different skin tightening treatments that cater to patients with different skin types and comfort levels to address a range of needs and skin issues. From laser skin tightening treatments for the face and body to non-invasive treatments that use heat and radiofrequency energy, you may call or visit our office for a consultation to get the best treatment for your needs. See our list of skin tightening treatment options below.
Ulthera Skin Tightening Treatment
Ultherapy is an FDA-approved, non-surgical, non-invasive skin tightening treatment that uses focused sound waves (ultrasound) and your body's own natural healing process to lift and tone loose, sagging skin. Ultherapy is a very precise treatment method that targets the deep layers of tissue below the skin—ones that are usually only addressed in a facelift, brow lift, or neck lift—without the need for surgery. Following treatment, the skin will actually lift, tone, and tighten over time.
Benefits of Ulthera skin tightening treatment
The only FDA-approved treatment for lifting skin and drooping eyebrows
No downtime; one treatment session lasts 60-90 minutes
Safe and non-invasive; uses ultrasound energy
Reduces fine lines and wrinkles
Lifts and tightens the skin around eyebrows, face, chin, and neck
Stimulates new collagen and elastin production
Results generally last 1-2 years

Fractora Skin Tightening Treatment
The Fractora uses a microneedling RF device to provide fractional resurfacing and rejuvenation techniques to restore smooth, young-looking skin and slow down the aging process. It uses a unique ablative system combining radiofrequency (RF) treatment with deep, needle-based heat which helps to tighten skin, improve skin texture, improve wrinkles, reduce large pores, and lessen acne scars.
Benefits of Fractora skin tightening treatment
FDA-cleared for skin ablation and skin resurfacing
Tightens skin, reduces pores, improves skin texture, lines, wrinkles
Stimulates new collagen and elastin
Less downtime than laser CO2
Effects last 1-2 years
Safer for darker skin than laser CO2 
Effective for acne scars

Venus Freeze Skin Tightening Treatment
The Venus Freeze is a new, all-in-one aesthetic device that uses pulsed magnetic fields and radio frequency (RF) to consistently and uniformly heat your skin from the inside out (without the threat of laser burns), stimulating the production of new collagen and elastin fibers for tighter, firmer skin. The treatment can effectively fight many common complaints, from cellulite and body part circumference to combating facial wrinkles. It's also one of the most effective skin tightening treatments for the face.
Benefits of Venus Freeze skin tightening treatment
FDA-cleared for treating facial wrinkles and rhytides
Painless, non-invasive procedure; milder treatment compared to Ulthera
No downtime; effects last 6-9 months
Safe and non-invasive; uses RF energy
Reduces wrinkles
Can be used to treat skin around the face, neck, and entire body like the arms, abdomen, thighs, etc
Skinfinity Freeze Skin Tightening Treatment
Eclipse Skinfinity Skin Tightening Treatment is an innovative new fractional ablative radiofrequency technology that can be used to treat various skin problems and more. The treatment uses the In-Motion roller tip that delivers focused RF energy to stimulate an enhanced healing response, rejuvenating the treated skin. Skinfinity can be customized to treat your specific needs, from acne scars, fine lines, large pores, stretch marks, and wrinkles, to general skin rejuvenation and skin tightening.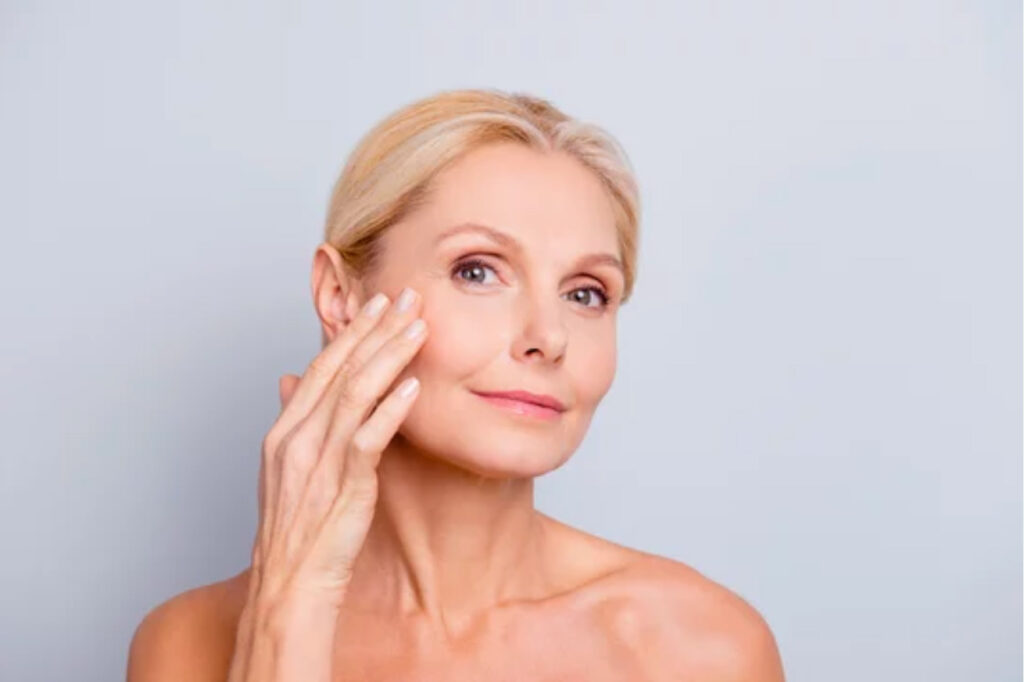 Benefits of Skinfinity skin tightening treatment
Causes mild discomfort
Minimal downtime of 4-5 days; effects last 1 year
Safe for all skin types, works skin of different races and ethnicities
Addresses fine lines, wrinkles, large pores, stretch marks, and more
Good treatment for acne scars
Can be used to treat skin around the face and body
C02 Laser DOT Skin Tightening Treatment
The DOT laser skin tightening treatment uses the DEKA SmartXide DOT C02 laser, and is a very flexible treatment method for addressing a wide range of skin issues. DOTs Therapy is the strongest laser treatment for skin tightening and acne scars, can treat sun spots and sun damage, and lift eyelids. The DOT laser skin tightening treatment delivers amazing results safely, quickly, and with less discomfort compared to other laser C02 devices.
Benefits of the C02 laser skin tightening treatment
Minimally invasive; low-risk
Quick procedure causes little discomfort
Need less treatments
Accurate results and rapid healing
Renewed skin, better for more aged skin
Can decrease sun spots and age spots
Improves skin laxity, fine lines, creases, and wrinkles 
Treats acne scars and sun damage
Treats multiple issues at once
Best for lighter skin, not for dark skin

Fraxel Re:fine Laser Skin Tightening
The Fraxel laser skin tightening treatment is FDA-approved for treating multiple skin conditions, including age/sun spots, acne scarring, melasma, and eye wrinkles. The laser skin tightening treatment also repairs damaged skin by treating only a small fraction of skin at a time, and uses the body's natural healing process to create new, healthy, tighter tissue to replace skin imperfections.
Benefits of the Fraxel laser skin tightening treatment
Safe; FDA-approved for treating skin conditions and wrinkles
Non-ablative laser treats sun damage, mild acne scars
Tightens skin
Mild downtime; heals in three days or less
Best for middle aged patients and for treating light skin

Thermismooth Skin Tightening Treatment
The Thermismooth skin tightening treatment uses a temperature-controlled device that gently heats the skin's surface using radiofrequency energy on the upper and lower eyelids. Thermismooth works on all skin types, is non-invasive, safe, and results in zero downtime.
Benefits of Thermismooth Skin Tightening Treatments
Mild, gentle treatment is safe and non-invasive
No downtime
Treats skin around the upper/lower eyelids and wrinkles around mouth
Good for all skin types