Coolsculpting Procedure San Jose at Rejuvé
Want to get rid of that stubborn belly fat? Lose the muffin top and get that sleek, smooth abdomen everybody loves with CoolSculpting Bay Area at Rejuvé. CoolSculpting is the proven, non-surgical fat reduction treatment that delivers undeniable results. It's FDA-cleared, safe, and backed by clinical testing. You can lose those love handles permanently without surgery, scars, or downtime.
The revolutionary technology behind our San Jose CoolSculpting procedure was born from the simple observation that children who ate a lot of popsicles had dimpling in their cheeks due to a loss of fat from the excessive exposure to cold. This idea led to the innovative cooling process developed by scientists at the Wellman Center for Photomedicine at Massachusetts General Hospital in Boston, a teaching affiliate of Harvard Medical School.
CoolSculpting – How It Works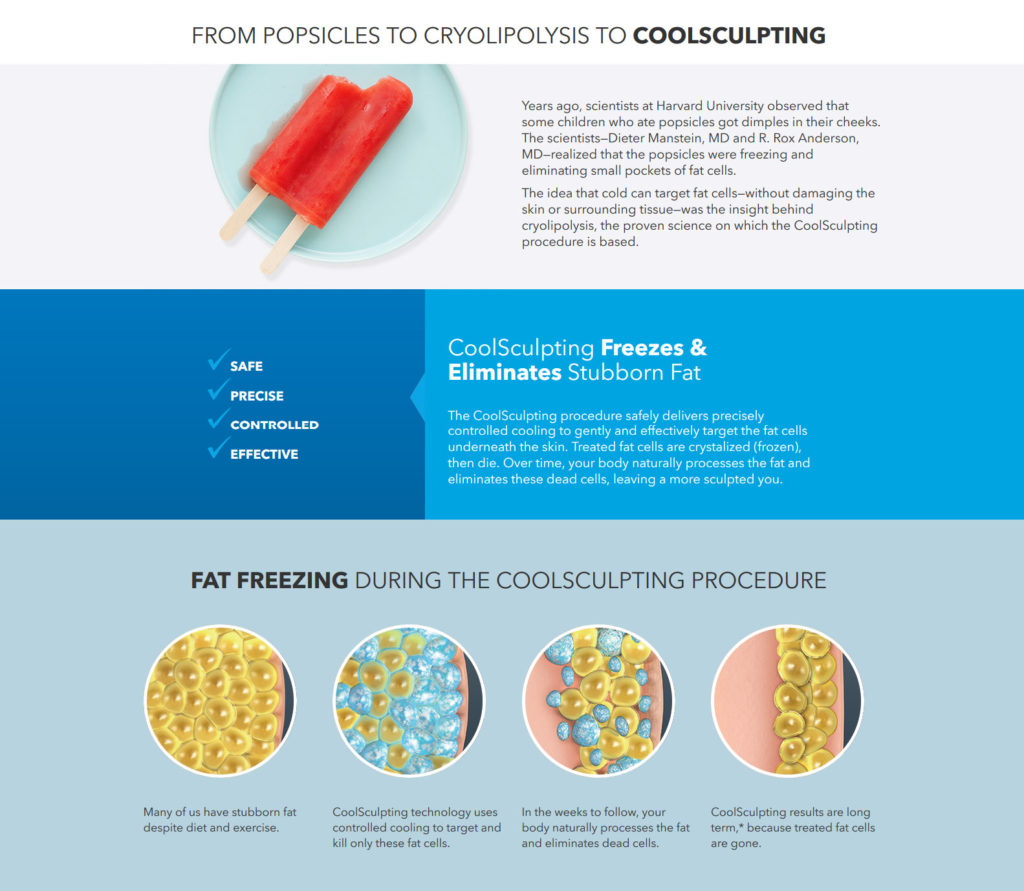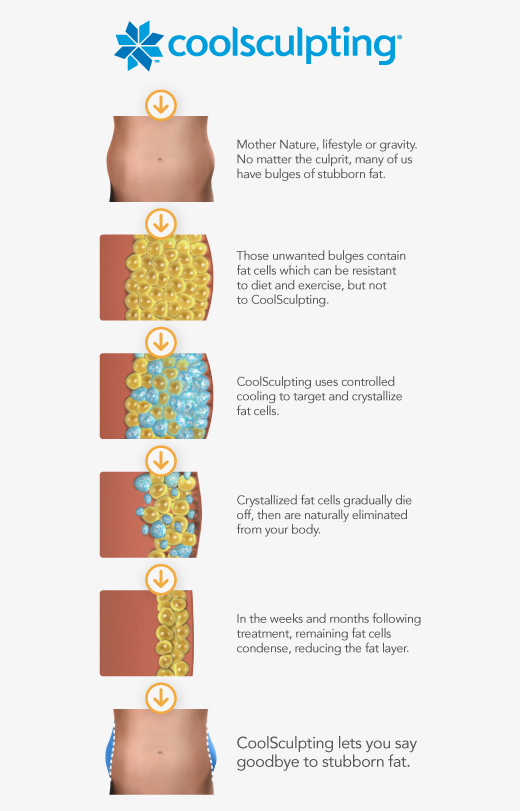 CoolSculpting works best on those who are within 1-20 pounds of their target weight and enjoy an active lifestyle but just can't seem to lose pockets of stubborn fat around their middle. It's not a silver bullet for obesity — but it is a solution for reclaiming the slimmer version of yourself when diet and exercise aren't enough.
Q: What is CoolSculpting?
A: CoolSculpting is a breakthrough, non-invasive procedure that uses cooling technology to noticeably eliminate fat without surgery. For Coolsculpting Bay Area patients, Dr. Tang will determine if you are a good candidate and will work with you to determine the best treatment plan during a one-on-one consultation.
Q: Am I a good candidate for San Jose Coolsculpting?
A: Coolsculpting stomach fats in San Jose at Rejuvé is not a weight loss solution for people who are obese or a substitute for surgical methods such as liposuction. Good candidates have noticeable bulges in certain areas they'd like to lose. Dr. Tang will determine if the treatment is right for you during a one-on-one consultation.
Q: Is there anyone who can't do the treatment?
A: Most patients who have targeted fat deposits are good candidates for a Coolsculpting procedure in San Jose. However, if you are pregnant or lactating then the treatment should not be done. Other patients who have rare medical conditions known as cryoglobulinemia and paroxysmal cold hemoglobinuria should not have this treatment. Additionally, there are other contraindications to which one should alert Dr. Tang at the time of consultation for Coolsculpting chin in San Jose (or Coolsculpting other targeted fat deposits): known sensitivity to cold such as cold urticaria or Raynaud's disease, impaired peripheral circulation in the area to be treated, impaired skin sensation, open or infected wounds, postherpetic neuralgia in the treated areas, bleeding disorders or concomitant use of blood thinners, recent surgery or scar tissue in the area to be treated, hernia in the area to be treated, or patients with implantable devices or defibrillators.
Q: What happens during the procedure?
A: Using a technology developed by Harvard scientists, CoolSculpting targets and freezes fat cells causing their natural death in the treatment area. For instance, with Coolsculpting thighs – San Jose, the area is first marked and pictures are taken. During the treatment, an applicator is placed over the pre-marked area, and tissue is drawn up in the applicator. The CoolSculpting device then delivers a specified amount of cooling in this area for one hour. Depending on the size of the area and the desired result, several applications may be performed in one session. The entire process is non-invasive, so there is no cutting and no needles are used. No anesthesia is required. Patients typically read, work on their laptops, listen to music, or just relax during the procedure, whether it's Coolsculpting double chin in San Jose or Coolsculpting chin in the Bay Area.
Q: Is CoolSculpting safe? Does it hurt?
A: Coolsculpting was FDA cleared in 2010 and has been used to provide over 3 million treatments worldwide. Some patients may experience temporary pain or discomfort but the discomfort does not inhibit you from doing normal daily activities and it is rare for any patient to take any type of pain medication afterward. Dr. Tang can discuss with you more on what to expect at the time of the consultation for your Coolsculpting love handles – San Jose (or other viable fatty areas).
Q: What are the common side effects?
A: During the treatment:
Sensations of pulling, tugging, and mild pinching.
Intense cold, tingling, stinging, aching, cramping.
These sensations subside as the area becomes numb.
Immediately after the treatment:
Redness and firmness.
transient blanching and/or mild bruising around the edges of the treatment area.
Tingling and stinging.
One to Two weeks after the treatment:
Redness, bruising, and swelling.
Tenderness, cramping, and aching.
Itching, skin sensitivity, tingling, and numbness.
Numbness can persist up to several weeks after a Coolsculpting Bay Area treatment.
Q: How long does each treatment take?
A: During your consultation, Dr. Tang will discuss how much time should be allotted based on your treatment plan. A typical treatment can last between one and four hours.
Q: How much does CoolSculpting cost? How many treatments will I need?
A: The price for CoolSculpting varies, depending on your areas of concern (like Coolsculpting arms in San Jose at Rejuvé, for instance), the number of treatments needed and your ultimate goals. Dr. Tang will need to assess you in person to provide an estimate on the cost and length of treatment. Typically, you'll see a noticeable reduction of fat in the treated area after one visit, but you may appreciate even more fat reduction with additional treatments.
Q: How long does it take to see the results?
A: You may see changes in as early as 3 weeks, though the most dramatic results will be seen in 2-3 months.
Q: Is CoolSculpting permanent? How long do the results last?
A: CoolSculpting results are lasting, as long as you maintain a healthy lifestyle. The fat cells that are treated with a Coolsculpting procedure in San Jose at our clinic are permanently removed and do not return.
Q: What are the specific areas of the body that can be treated with CoolSculpting?
A: Coolsculpting is FDA approved to treat the abdomen, love handles, bra fat, back fat, arms, saddlebags, thighs, and chin.
Q: What if I would like to lose a substantial amount of weight (e.g., 20 pounds or more) and have a large amount of fat to lose on my abdomen?
A: As stated above, CoolSculpting is best for patients who are close to their target weight (within 1 to 20 pounds). However, at Rejuvé, we have weight loss solutions for everyone. We specialize in developing individualized weight loss programs that address the specific causes of your weight issue. From diet modification counseling to appetite suppressants, blood analysis of your metabolism to natural supplements that burn fat to hormone optimization like estrogen, testosterone, and growth hormone, we have a complete menu of solutions. Dr. Tang and his staff are here to find what will work for you and to guide you through the entire process.
Q: Why choose to do your treatment at Rejuvé vs other clinics?
A: At Rejuvé, we understand that once you decide to go forward with Coolsculpting, you have many clinics to choose from. First, our clinic has been certified by the manufacturer of Coolsculpting to have passed all of the rigorous standards (not all San Jose Coolsculpting clinics are certified). Secondly, we have performed thousands of treatments as seen below as we are part of an exclusive club – so we know how to get the best possible result. Lastly and most importantly, Dr. Tang is involved with the entire process from your initial Coolsculpting San Jose consultation to the placement of each applicator on your treated area. By far, most clinics do not involve their head doctor but rely on their staff/technician to treat you. As you can imagine, Aesthetics is an art and a science and the understanding of placements of the applicators is crucial for optimal results.
San Jose patients looking for " Coolsculpting near me" should make an appointment with Dr. John Tang for initial consultation. Dr. Tang graduated Magna Cum Laude with a B.S. in Biological Sciences and a minor in Psychology from UC Irvine. He is an active member of the American Academy of Anti-Aging.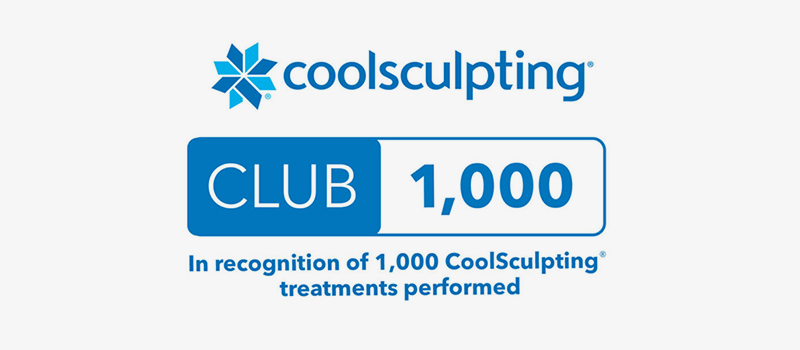 Rejuve CoolSculpting Female Before and After Pictures
Check out these video testimonials on CoolSculpting.