Alastin
ALASTIN® Restorative Eye Treatment with TriHex Technology®
This restorative eye treatment with TriHex Technology® is a daily restorative treatment that will help smooth and brighten the skin around your eyes. When used daily, it will reduce the appearance of puffiness and dark circles, while smoothing the appearance of fine line and wrinkles. All it takes is one pump to the areas around the eyes, in the morning and in the evening. And yes, it can be applied directly on the upper eyelid! Typical results are seen after 7-8 weeks of daily usage.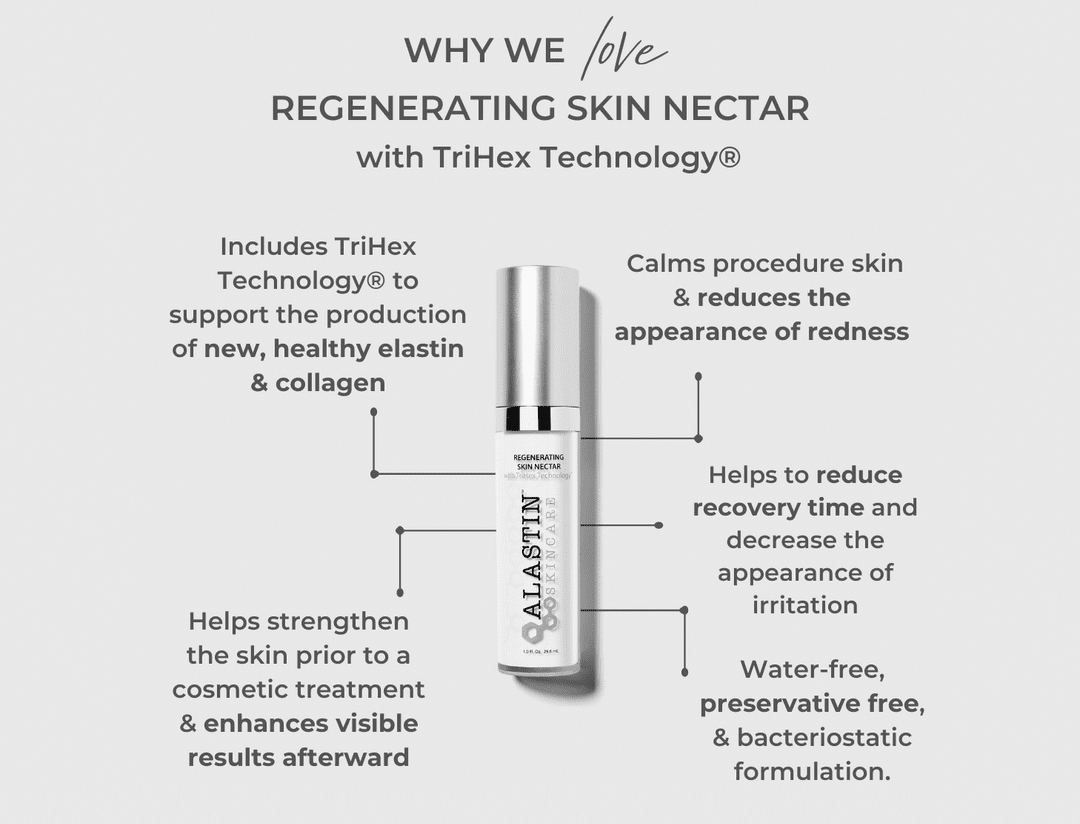 ALASTIN® Restorative Eye Treatment with TriHex Technology® is perfect for all skin types, including sun damaged skin, dry skin, thinning skin, and even oily skin.
BENEFITS
Helps to reduce the appearance of fine lines and wrinkles around the eyes.
Helps to diminish the appearance of puffiness and dark circles.
Helps improve the appearance of skin firmness and provide hydration.
INGREDIENTS
TriHex Technology® – A blend of active peptides and key ingredients that works with the skin to help clear out damaged elastin and collagen, while supporting the skin's natural ability to produce new, healthy, elastin and collagen.
Mimosa Tree Extract & Darutoside – Helps improve appearance of skin firmness.
Green Tea & Oak Leaf Tea Extracts – Helps reduce the appearance of dark circles.
Niacinamide, Tetrapeptide-30 – Helps brighten and even skin tone.
Cross-Polymer – Polymer microsphere intended to produce immediate light diffusing benefits.
Alastin Restorative Skin Complex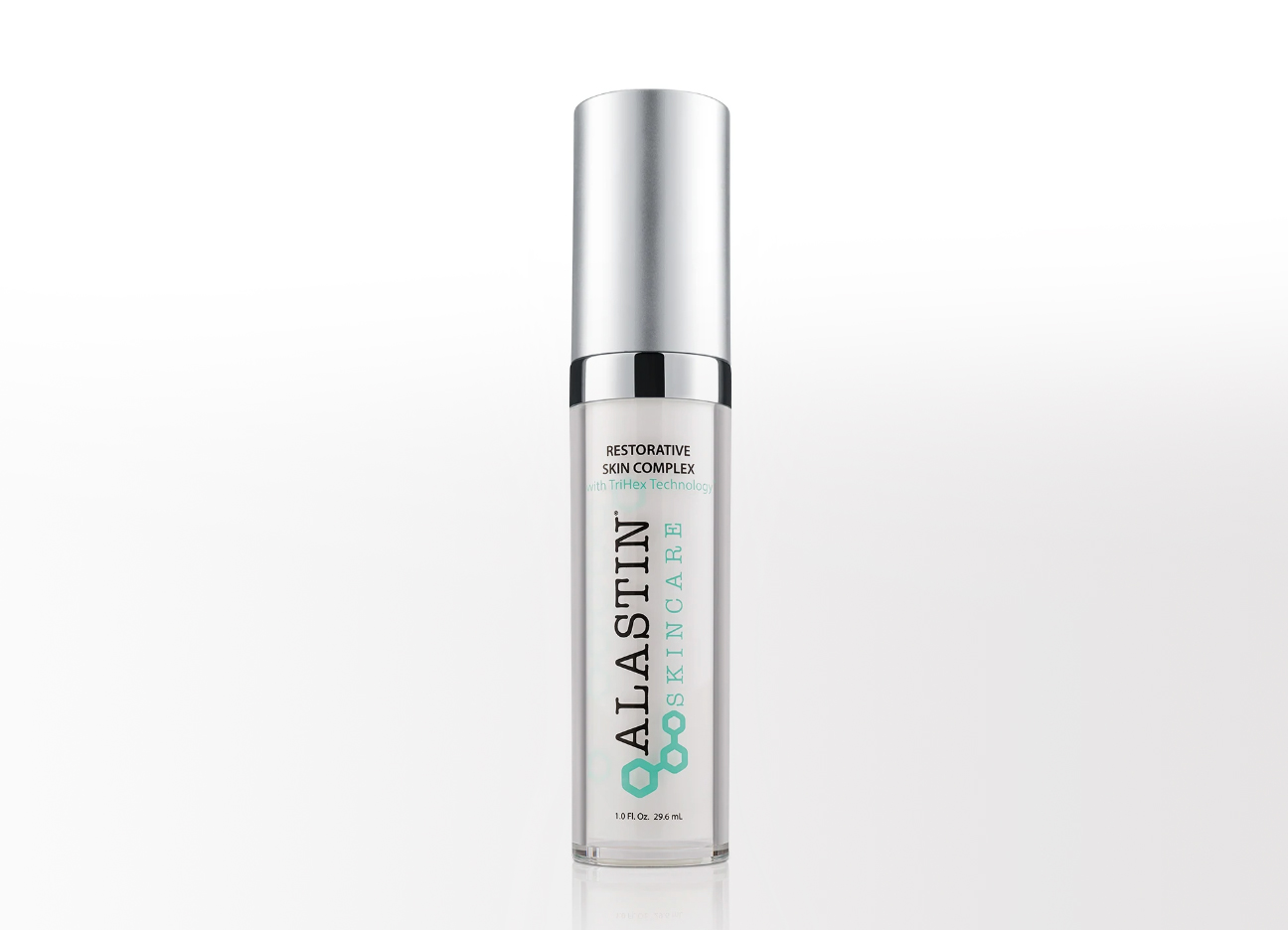 New, healthy elastin and collagen production/support
Restores volume, giving the skin a more plump and plush look
Improves the appearance of fine lines and wrinkles
Potent antioxidants help protect the skin from future damage
Helps even complexion and skin tone

Alastin is a Restorative Skin Complex that utilizes TriHex Technology®. Alastin is the flagship product of the Restore and Renew line and it's a product that helps restore and maintain skin health — which ends up giving users a more vibrant, youthful appearance. This emollient formulation has key ingredients that will help volumize and lift sagging and aging skin. These synergistic ingredients help combat a multitude of visible aging signs.
Alastin ingredients include TriHex Technology®, which helps support your skin's ability to produce new elastin and collagen; Phosphatidylserine, which supports your skin's ability to maintain healthy levels of collagen; Palmitoyl Dipeptide-5, which helps proteins maintain dermis and epidermis structure; Acetyl Hexapeptide-38 and L-Ornithine/Phospholipids/Glycolipids, which supports healthy adipose tissue; not to mention Phytoene, Phytofluene, and Niacinamide, which are helpful antioxidants that address skin pigment concerns. Alastin is also paraben free, cruelty free, and gluten free.
One of Alastin's active ingredients that sets it apart from other products in its wheelhouse is called Trihex Peptide. This is the only known ingredient in the world that promotes elastin, which is a very important component/ingredient that helps promote healthy and youthful-looking skin. Other products available on the market will generally enhance collagen, but not elastin.