Restylane Refyne/Defyne
Laughing and smiling is good for your soul and for your physical and mental health. Unfortunately, all of those repetitive facial muscle movements over the years can end up creating nasolabial folds (lines that run from the nose to the mouth) and wrinkles as well as other signs of aging around the mouth area. If you've developed severe smile lines, you may want to bring your skin back to a more youthful state, while still being able to convey your emotions in a natural-looking way.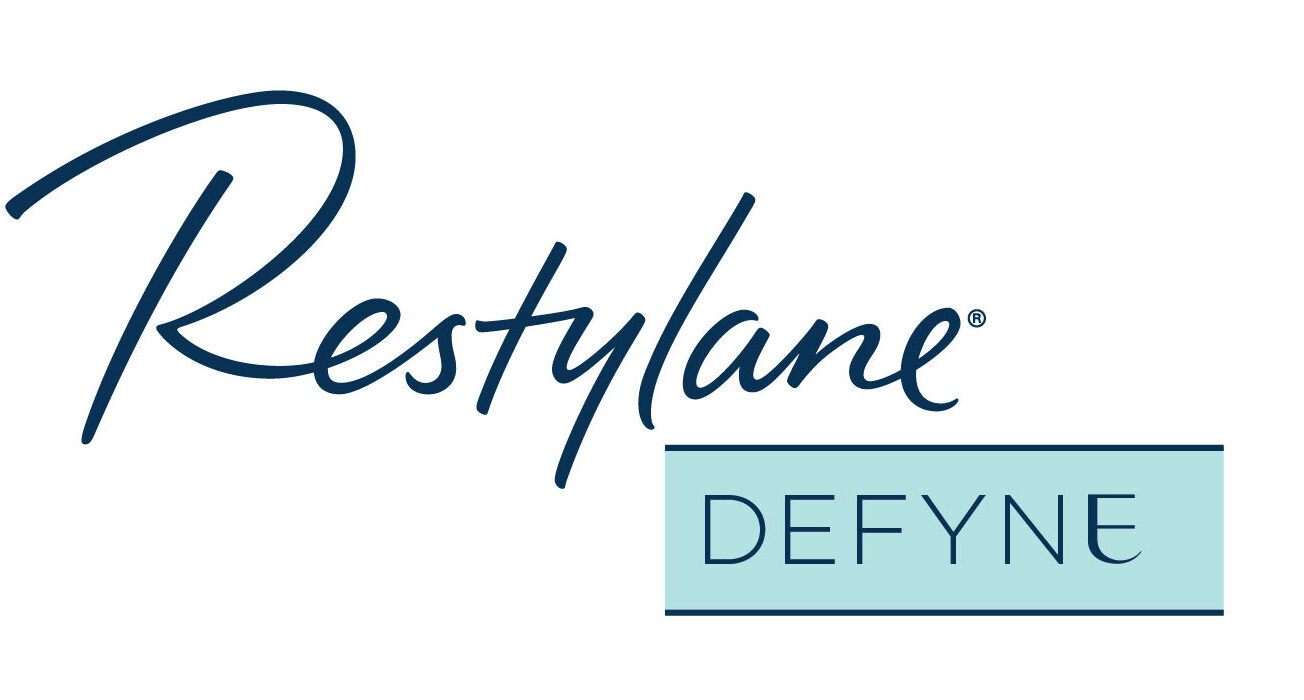 Introducing Two New Hyaluronic Acid Gel Fillers:
Injectable dermal fillers contain ingredients that return plumpness to facial wrinkles and folds. The volume and moisture packed into these injectable solutions lift up the indentations caused by the repetitive motions associated with smiling, laughing, frowning, and talking. Some fillers, though, can result in an unnatural appearance, displaying a mask-like, rigid look that's just not you. You'll want to be able to show your emotions freely and have those smile lines and nasolabial folds softened and supported for more natural-looking results.
Restylane® has come up with two gel fillers that improve, correct, and smooth your appearance while still providing you with the flexibility to maintain your natural expressions with confidence. These two new products are the next generation of hyaluronic acid dermal fillers: Restylane Refyne™ and Restylane Defyne™.
Restylane® Refyne™ treats moderate nasolabial folds, wrinkles, and marionette lines (the vertical lines that run down the corners of your mouth to your chin). This product is made with hyaluronic acid using Restylane®'s exclusive XpresHAn Technology™ to add flexibility and support for a more natural correction to the signs of aging. Refyne™ aids in the maintenance of your face's natural movements when you laugh, smile, frown, and react to whatever life is dishing out at the moment.
Restylane® Defyne™ is also designed using XpresHAn Technology™. This filler irons out more severe laugh lines, including nasolabial folds and marionette lines.   
In 2021, Restylane Defyne was approved by the U.S. Food and Drug Administration (FDA) for augmentation and correction of mild to moderate chin retrusion for adults over the age of 21.
The XpresHAn Technology™ permits the hyaluronic acid in these solutions to flex within your skin as you make movements with your facial muscles. In this way, you can smile, frown, or pucker up your lips and still achieve a soft, natural look that isn't stiff. These injectable fillers are designed to give you the most natural looking results possible.
Aside from achieving a natural smoothness to your appearance, these sophisticated Restylane® dermal fillers are longer lasting than previous products. Both Defyne™ and Refyne™ can provide you with up to 12 months of anti-aging effects as compared to 6 months with the original Restylane® filler that is currently available. These two new products also produce less swelling and side effects post-injection than the present form of Restylane®.
Both Restylane® Refyne™ and Defyne™ are safe dermal fillers containing hyaluronic acid, a substance that your body produces naturally. After receiving your injection, you can return to work or other activities immediately with minimal bruising or swelling that can be easily concealed with makeup.
To learn more about how you can look your best, please call Dr. Tang at 408-740-5320 to schedule your appointment.
Side Angle View 3 Quarters Right Angle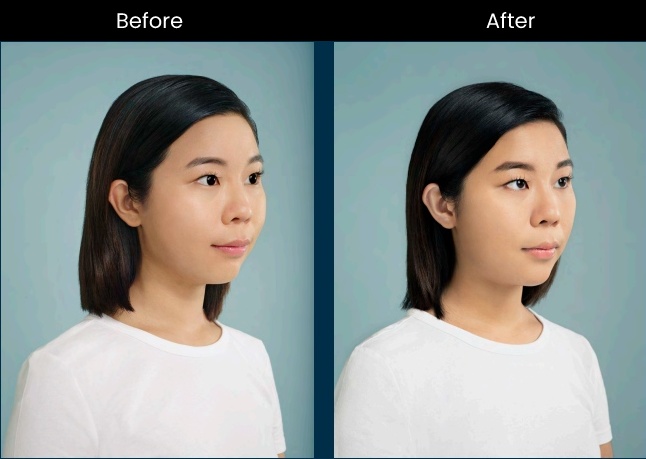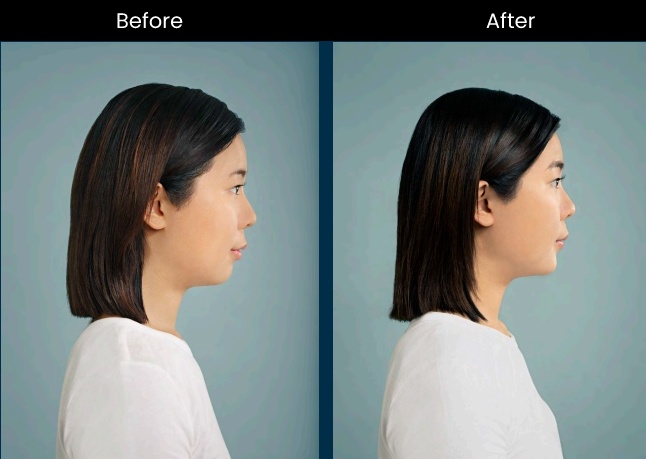 See how natural XpresHan technology looks live!
Restylane Refyne/Defyne campaign video