Best Botox in San Jose
Botox, San Jose at Rejuvé – BOTOX® Cosmetic is an FDA approved, simple, non-surgical treatment made by Allergan that can reduce creases in the brow (frown lines), fine lines around the eyes (crow's feet), forehead lines, and creases in the facial skin. These signs of aging are a result of the contraction of specific muscles over time.
Administered in tiny, diluted doses, Botox injections in San Jose at our clinic temporarily paralyzes those muscles without restricting facial expression. They can also be used to lift the eyebrow or drooping upper eyelids or reduce the effects of a droopy mouth that causes sad lines.
The effects of the San Jose Botox procedure generally last about three to four months. The beauty of Botox treatment in San Jose with Allergan's BOTOX® Cosmetic is that it's a simple, 10-minute, non-surgical process. Within days after a few tiny injections, there can be a noticeable improvement in moderate to severe lines that can last up to four months.
Botox injections near me: Botox treatments in San Jose
With Botox injections in San Jose or anywhere else, results may vary. And there's no recovery time. You can even do it on your lunch break. San Jose residents looking for "Botox near me," visit Rejuvé. For Botox in San Jose, please contact our office today to learn more about how the procedure can help you achieve a younger, refreshed appearance.
What should I expect when I arrive for Botox treatment in San Jose?
On the day of your San Jose Botox appointment, you should allow time before your appointment for filling out forms, signing the consent form, and for any questions.
Before the procedure: You'll be seated in a reclining chair, much like what you'll typically find in a dentist's office. Local topical anesthesia is applied (if desired) for 10–15 minutes.
The procedure: The injectionist will determine where to administer Botox injections by examining your ability to move certain muscles. A few tiny injections are done which takes approximately 5–10 minutes.
After the procedure: There's no recovery time needed. You're ready to get on with your day! For Botox, San Jose patients, we ask that you avoid any strenuous exercise and lifting for four hours immediately after the procedure. Makeup and regular skincare may be resumed.
FAQs about Botox treatments in San Jose
What exactly is BOTOX® Cosmetic?
BOTOX® Cosmetic is a purified protein produced by the Clostridium botulinum bacterium. It is a non-surgical, physician-administered treatment that can temporarily reduce moderate to severe lines. During your Botox, San Jose treatment, very low doses are administered via a few tiny injections directly into the muscles that cause those stubborn lines. The treatment is usually done in about 10 minutes, and no recovery time is needed. Within days, you may see an improvement that can last up to 4 months. Results may vary.
Is Botox treatment in San Jose safe? 
Yes. In 2005, almost 3.3 million procedures were performed with FDA-approved BOTOX® Cosmetic and no severe complications were reported.
What will happen to the lines if I choose not to continue Botox treatments in San Jose?
If you do not continue treatments, the moderate to severe lines will gradually look like they did before the treatment and not any worse. 
How does the procedure work?
It blocks the transmission of a neurotransmitter called acetylcholine to reduce the ability of the muscles to contract, which eventually softens the lines of expression.
Are Botox injections painful?
Without any numbing, most patients for Botox injections in San Jose will describe a slight stinging sensation which is tolerable. Unless a patient declines a topical anesthetic, Dr. Tang prefers to apply a topical anesthetic to the treatment area for about 10 minutes which considerably lessens the discomfort.
Are there other uses of Botox?
Botox injections can also be used to treat axillary hyperhidrosis, a condition that causes excessive sweating in the underarms. This treatment is quite effective and lasts 3–9 months.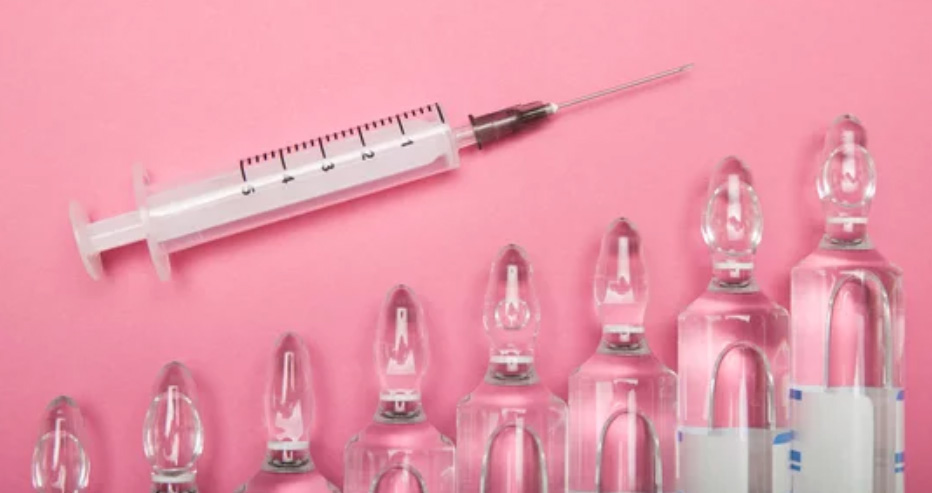 Who should not use BOTOX® Cosmetic?
The treatment should not be used in the presence of infection at the proposed injection site(s), and by individuals with known hypersensitivity to any ingredient in the formulation. Botox, San Jose patients with neuromuscular disorders such as ALS, myasthenia gravis, or Lambert-Eaton syndrome may be at increased risk of serious side effects.
Will I experience any side effects?
The most common side effects following Botox injections in San Jose include localized redness or swelling. Bruising, which usually lasts a few days, may occur depending on the patient and the area injected. As with any injection, there is a possibility of infection but this is extremely rare. Also, a rare but temporary eye droop has been reported in the literature. San Jose Botox patients with certain neuromuscular disorders such as ALS, myasthenia gravis, or Lambert-Eaton syndrome may be at increased risk of serious side effects.
Will my facial expressions continue to look natural?
Although the results are visible, treatment with BOTOX® Cosmetic will not radically change your facial appearance or make you look as if you "had work done." The amount injected will determine how natural the result looks. For example, someone whose face appears frozen is a direct result of having too much Botox injected. This, of course, can be avoided by injecting the right amount to have a more natural look and if you go to the best Botox San Jose clinic.
I heard that Botox can cause my eyebrows to droop or I can look or feel frozen.  Is that true?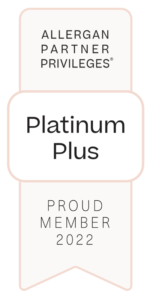 It is possible that Botox can cause the eyebrows to fall.  This is usually caused by injecting the Botox too close to the eyebrow or injecting too much Botox in general in the forehead area.  This is what we called "technique" which is determined by the amount of training and the level of experience of the injector.  This is not caused by the Botox itself.  Rest assured, at Rejuve you will find that Dr. Tang and Alexandra have had the best of training and have been doing Botox for over 20 years.  Rejuve is proud to be a Platinum Plus member of Allergan which demonstrates a level of experience and expertise to give you the confidence that you will have the Botox done right.
Is BOTOX® Cosmetic affordable?
When considering your facial aesthetic options, the procedure is quite affordable. According to an American Society for Aesthetic Plastic Surgery survey, Botox treatment is one of the low-entry-cost facial aesthetic procedures in the United States. Like other appearance-related investments such as hair coloring and cuts, teeth whitening, and chemical peels, the cost must be weighed relative to your expectations. Consult Dr. Tang for further information on Botox in San Jose.
Do you participate in the Brilliant Distinctions program?
Yes, we proudly participate in this loyalty program from Allergan which helps you earn points (redeemable as cash discounts) for future purchases of facial aesthetic Allergan products such as Juvéderm, Voluma, Botox, Skin Medica products, and Latisse.
Botox injections near me: Schedule an appointment at Rejuvé
San Jose patients looking for "Botox near me" should make an appointment with Dr. John Tang for initial consultation. Dr. Tang graduated Magna Cum Laude with a B.S. in Biological Sciences and a minor in Psychology from UC Irvine.